Reviews & Assessments
Know where you are
Plan where you're going
What Does an Assessment Involve?

Abinsi approaches an external assessment as a positive learning opportunity for your team. We objectively explore pain-points and opportunities without pointing blame. We identify forward-looking recommendations that your teams can implement into their operations and innovation programs.

Why Are Assessments Important?

Businesses that assess their capabilities and performance have a better understanding of what is important and the gaps that are keeping them from reaching their goals. Assessments are critical to setting operating standards and team-based performance metrics.
The Business Placemat Assessment
Three steps to a better understanding of your business
Abinsi's business placemat assessment allows business owners and managers to get a 'pulse' on how the business is currently running. We objectively, and without bias, assess the capabilities of the business based on 8 business perspectives (Strategy, Brand, Product, Structure, Relationships, Finance, Operations, and Human Capital). The assessment is designed to look holistically at the business and identify and grade core competencies of the business, weaker areas for improvement, opportunities for business growth, and barriers that need to be overcome from the 8 business perspectives. Once business owners and managers have a firm grasp on how the business is currently running, we work with you to develop a future 'desired state' and growth plan for the business. Outcomes and recommendations are presented to the leadership team at the end of the engagement. The value: A decomposed view of your business with capabilities scored based on urgency and alignment to your strategy.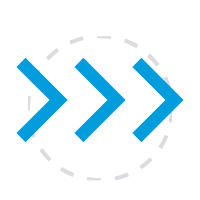 Step 1. Investigate
Investigation activities include manager and workforce interviews along with reviews of documents used to manage teams and general operations. We assess capabilities and management controls using the Business Competency Framework.
The outcome: Identified goals, strengths, weaknesses, and gaps to be addressed.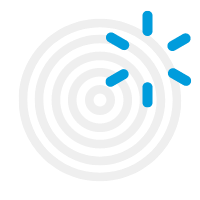 Step 2. Analyze
Assessment findings are sorted, scored, and added to the Placemat template, a wall-mountable image that represents the organization and its current capabilities. Findings are then analyzed to identify root causes and develop actionable recommendations.
Finally, we present findings and recommendations to leaders in an innovation workshop.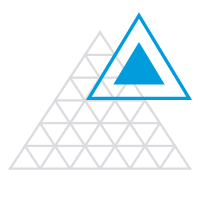 Step 3. Implement
We help your innovation team to develop a road map that identifies prerequisites and prioritizes activities based on expected ROI and available resources.
Consider using an Abinsi Project manager lead or support your innovation program and measure progress against baseline targets described in the Business Placemat.
What Does it Look Like?

The Placemat is a one-page wall-mountable chart that outlines your core competencies, success targets, barriers, and wants. Along with these, we work with clients to score current capabilities on a simple management maturity scale. The chart provides a holistic perspective of business goals and operational capabilities.

What Does it Cost?

An initial placemat assessment can be completed in less than a week - depending on the size of the organization that we are exploring. Costs are based on the number of workshops required to review your operations. Typically the cost ranges between $2,000 and $10,000 for the initial placemat. The value is considerable.